Naked Surfers (47 min)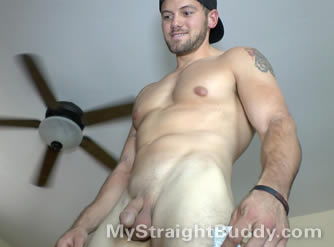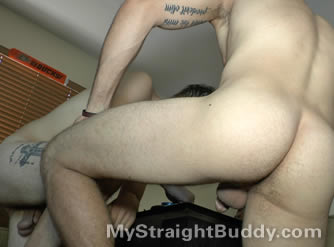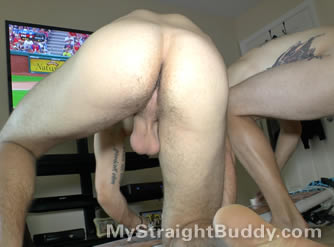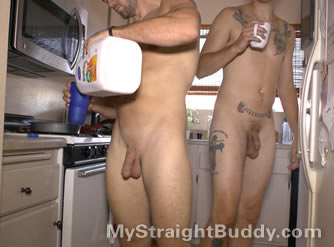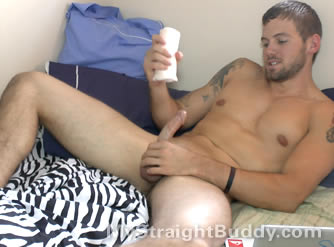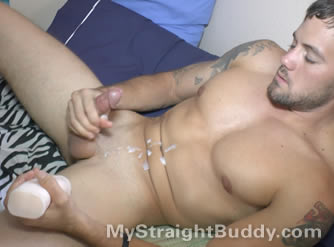 Jeff in particular I wish you could have seen asa clean-cut marine, but he wears that beard well, mainly cuz with that body who cares? And that awesome friendly personality...Jeff just wants to have fun and wants you to have fun too.
They've been trying to get me to go visit them forever but I never had the time. Well finally I made it down there, and discovered that Jeff likes to be naked as much as his pals Joe and Mark do. And finally I convinced him to let me tape him.
The whole time I could tell Jeff was feeling horny...it had been several days since he had jerked off and he had obviously been saving up. I wish it had lasted longer but he was ready to go and I think being taped by his buddy turned him on. He busts a huge load on his stomach and just when you think it's done, there's more. Then he gets in the shower and he asked Mark to get in with him! I was loving it. You'll love watching these former-marine roommates be totally comfortable naked with each other.
I wish you could have come and hung out with us, but this video is probably the next best thing!
Mark you remember from back in the day when he and George used to come over to my house after duty and have fun. Jeff was in his same platoon but I could never get him on video. Now both of them are out and living it up on the coast surfing and going to school and making it look easy.