Allen's Blowjob (30 min)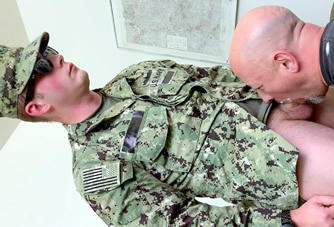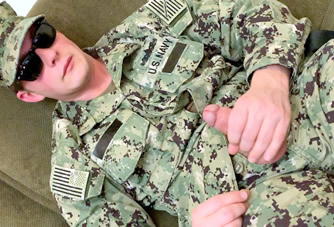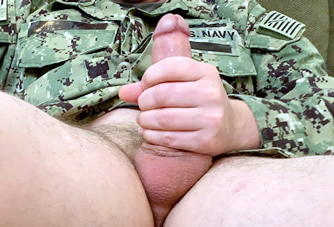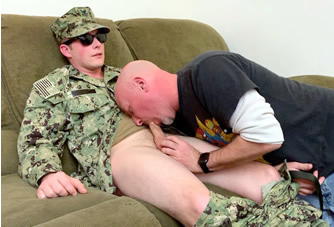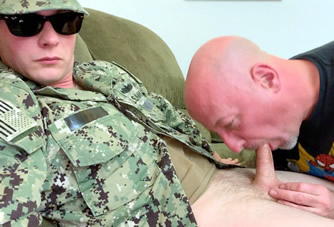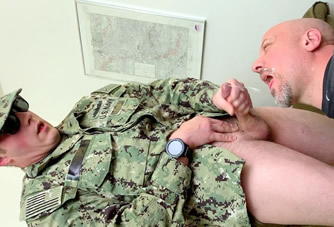 Sometimes a buddy needs money. He'll call me up and be like, as in Allen's case, "I'm getting an apartment with my GF off base and there's a security deposit." I can help with that.
Allen has to remain mostly covered, because he's covered in very identifiable tattoos. So you can tell my buddy is in the Navy, the only question I realize now I forgot to ask him is why his cammies are green instead of blue. I think it's probably because he's not currently out at sea.
Speaking of being at sea, I use the opportunity to ask him a bunch of questions about life on ship, the best answer I got was that sometimes on the mess deck a group of guys would play spades and the loser would have to jerk the other guys off. Makes me wonder if I should have joined the damn Navy now.
I put in some porn, and when Allen notices the guy getting a serious deep throat, I suggest I'm better at it. To my surprise he says, "Challenge accepted".
Luckily Neo is at home, occasionally fucking around in the other room. He's a sport, too, so I call him in to hold the camera while I give my buddy Allen a blowie,. For never having worked the camera before I think he did a bang-up job, leaving me free to give my full concentration to working a huge load out of Allen.
When it comes, it's quite a load, in huge, thick spurts and he cums right on my face and in my mouth so I can taste that military man-juice. His girlfriend must be taking care of him, because it tastes so good. I hope she appreciates it as much as I do :D
There's more road trip shenanigans with Neo and Zed to come, however lets break it up with a gold old-fashioned buddy blowjay.